Executive Committee
The PEI Executive Committee is responsible for guiding the organisation and helping to set priorities while working closely with partners to help our members. The Executive Committee, with the guidance of the Global Advisors Group, the Focus Advisors, and under advisement of a Council, manages the affairs of PEI. The role of the Executive Committee is to ensure that the mission and goals of PEI are pursued in a responsible, accountable, and transparent manner.
The Executive Committee sets the budget for the organisation and approves and oversees the Director. The Executive Committee also acts as a consultative body for the Director and PEI membership-at-large. In the absence of a paid Director and staff, the Executive Committee will assume all duties of these offices to keep the organisation operational.
Current PEI Executive Committee
Julia Dooley - President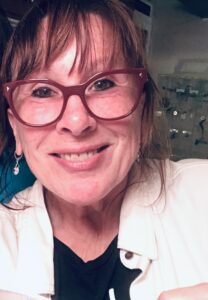 Julia Dooley (USA) Julia's polar experience began as an ARISE Educator with ANDRILL in 2007 on the Southern McMurdo Sound project and on the Mackay Sea Valley Seismic Survey Team. She has presented at many Polar Science and Education conferences including: Olso and Montreal International Polar Year (IPY), AGU, Polar2018, National Science Teachers Association, and National Association of the Gifted Child. She has been a member of PEI since its inception and was on the first Council. Julia is in her 20th year as a public school teacher, the first six years in fifth grade classrooms, the remainder as a teacher of Gifted/Talented elementary students. She brings her love of science into the classroom as often as possible; projects have included local stream watershed health, polar explorations and interactions with researchers, and virtual travel to Mars and beyond. In addition to her Masters in Education, Julia earned her BFA in Photography. She is an artist when time allows (beyond school and PEI responsibilities). Recent work has branched out from photography to include a variety of mediums, centered on Sci-Art that engages the greater community in Polar research findings with correlations between local and global climate change.
Maria Pia Casarini - Vice President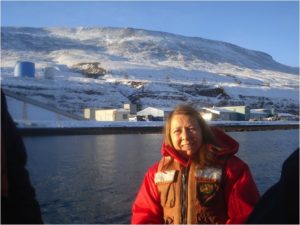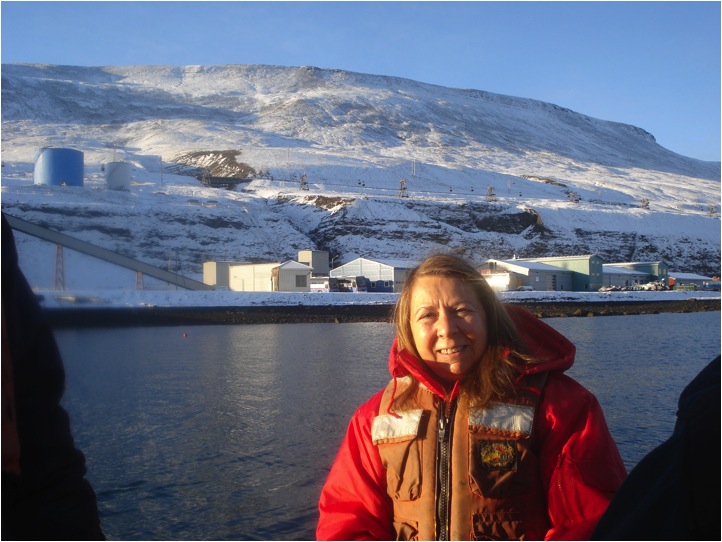 Maria Pia Casarini (Italy) Maria has two degrees from Milan Cattolica University (Modern Languages and Italian Letters); M.Phil. in Polar Studies, Cambridge University, UK. Carried on research in Polar History at the Scott Polar Research Institute, Cambridge and has 10 field trips (8 to the Arctic, 2 to the Antarctic). Participated in the Winter Weddell Sea Project 1986, the first wintering scientific programme of a ship in the Antarctic, to write a commissioned book for the Alfred Wegener Institute (AWI), Bremerhaven (Unternehmen Polarstern, 1987, Econ Verlag). Lectured on ships (Northwest Passage and North Pole). 2011-2016 Director of the Zavatti Polar Institute, Fermo, Italy. Lectured at the Genoa Polar Summer School, 2012. Participant at the Arctic Table of the Italian Foreign Ministry.Member of the Society of Woman Geographers, USA, currently on its Board; Fellow of the Royal Geographical Society, London, and member of the James Caird Society. Many publications on polar history. Interviews given to radio and TV programmes.
David Martinez - Vice President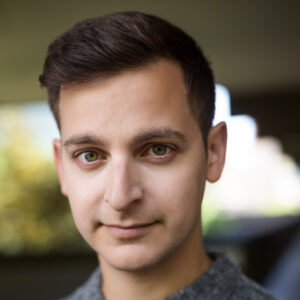 David Martinez (USA) David recently completed his Masters in Biodiversity, Evolution, & Conservation and previously worked as the Community Outreach Supervisor for the Kansas City Zoo, in Kansas City, Missouri, USA, for 10 years. He is passionate about science education and communication and enjoys sharing science with people of all ages and from all backgrounds. He is also a former member of the KC Improv Company, and has performed improv around Kansas City and elsewhere.
Neelu Singh - Vice President

Neelu Singh (India) Neelu Singh has more than 7 years of working experience in the field of environmental chemistry. During her career as a Research Fellow, she has gained extensive working experience on the study of Persistent Organic Pollutants and Trace Metals in the Polar Region. This research work experience gives her a command over the topics and global issues related to the environmental subject. She has participated in Indian Antarctic Expedition (2009), Indian Arctic expedition (2012, 2013, 2014 & 2015) and Indian Southern Ocean Expedition (2010). In addition to this, she has undergone several international training programs/workshop at University of Svalbard and University of Tromsø.
Sophie Weeks- Vice President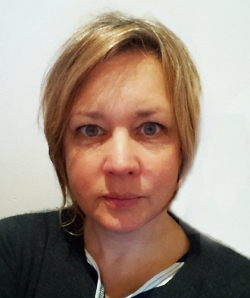 Sophie Weeks (UK) Sophie Weeks is a science communicator based in Cambridge, UK.  Having originally trained in both science and art she enjoyed a twenty year career in Museum and Gallery Education working for the British Library. London Borough of Camden and several University of Cambridge museums. Her passion for the polar regions grew while developing and managing the education and outreach programmes at the Scott Polar Research Institute (SPRI), engaging a wide range of audiences through the Polar Museum and working directly with polar researchers. She participated in IPY2012 Montreal and co-ordinated the PEI 2019 conference in Cambridge, working with colleagues from PEI, SPRI and British Antarctic Survey.  She is a member of her local Makerspace and an advocate for Making and constructionist learning. Her passion for engaging people in research and ideas has driven her to produce the Art and Science Soiree, a vehicle for encouraging collaboration between creative thinkers in both the arts and science.
Betsy Wilkening - Vice President/Treasurer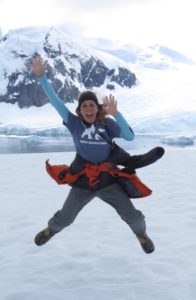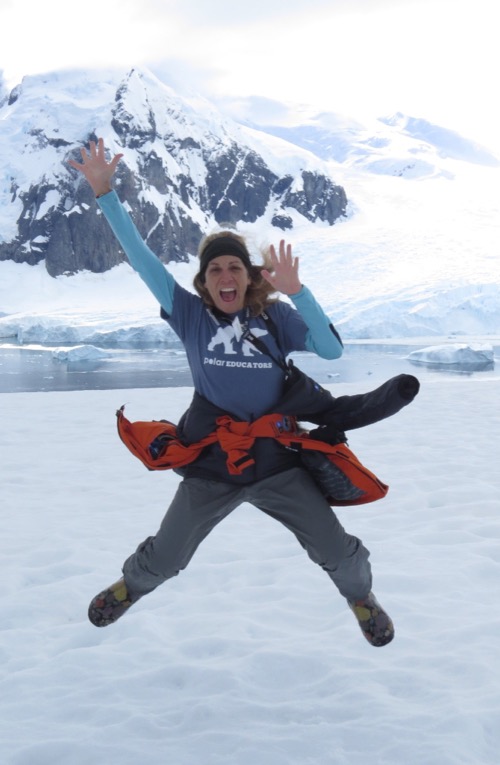 Betsy Wilkening (USA) Betsy is a founding PEI council member from the Sonoran Desert in Tucson, Arizona. She currently works as an education coordinator for Arizona Project WET at the University of Arizona promoting responsible water stewardship through excellent and effective water education to students, teachers and the public. Betsy is passionate about providing opportunities for people to put knowledge into action to combat climate change and build resilient communities. A project, Recharge the Rain, that she is working on with another local agency incorporates those opportunites by teaching climate literacy and engineering design of rainwater harvesting systems in Tucson classrooms.
You can contact the executive committee at polareducators@gmail.com