2017-2018 Council
Sarah Bouckoms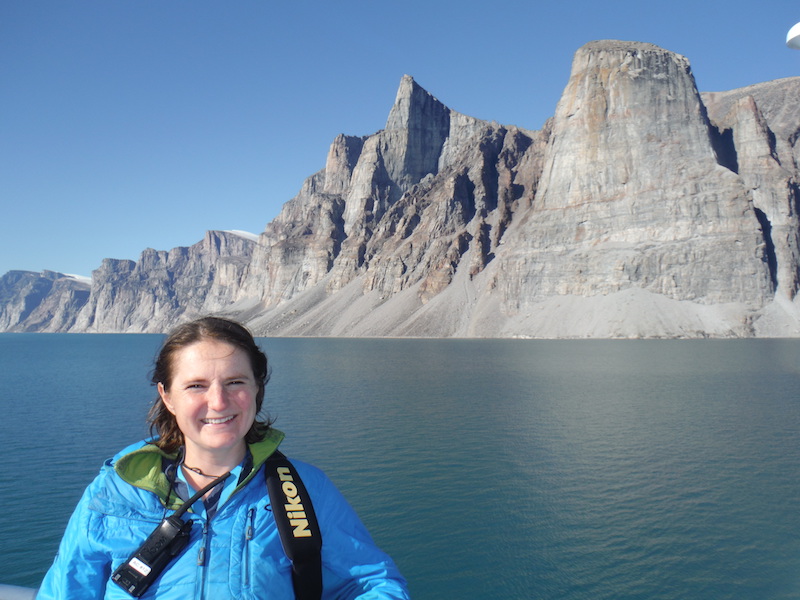 I have a background in Physics working with the Ice Cube Neutrino Detector. I also have a Post Graduate Degree in Antarctica Studies and have done field work in Antarctica, the Arctic, and Alaska. Currently, I am a high school science teacher in Farmington Connecticut working at an all-girls boarding school. I have started a Climate Change semester elective 4 years ago. Recently I helped redesigned the freshman science program to include Environmental Lab Science, a student-centered multidisciplinary class with environmental themes and hands-on labs. Over the summers, I explore the polar regions further, including running a Citizen Science program on board a tourist vessel. When not teaching I love Ice Climbing, traveling and eating ice cream. I'm fluent in French and working on my Spanish. I am also a member of The Explorers Club and certified as an EMT and Wilderness EMT. 
Maria Pia Casarini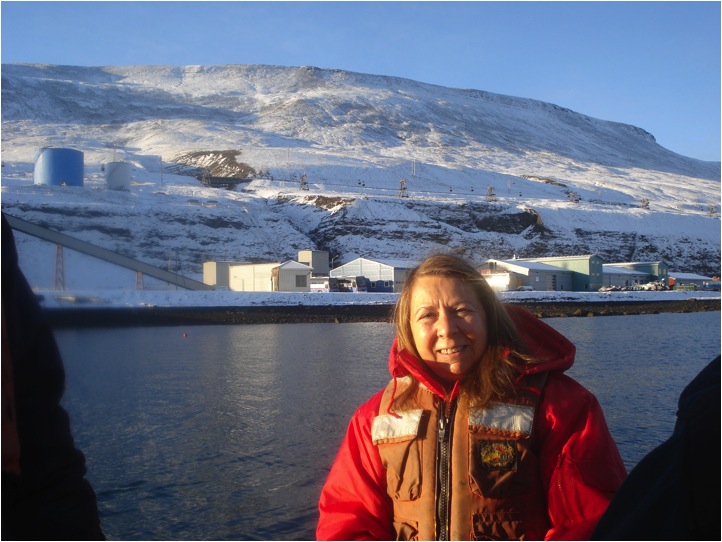 Maria has two degrees from Milan Cattolica University (Modern Languages and Italian Letters); M.Phil. in Polar Studies, Cambridge University, UK. Carried on research in Polar History at the Scott Polar Research Institute, Cambridge.10 field trips (8 to the Arctic, 2 to the Antarctic). Participated in the Winter Weddell Sea Project 1986, the first wintering scientific programme of a ship in the Antarctic, to write a commissioned book for the Alfred Wegener Institute (AWI), Bremerhaven (Unternehmen Polarstern, 1987, Econ Verlag). Lectured on ships (Northwest Passage and North Pole).
2011-2016 Director of the Zavatti Polar Institute, Fermo, Italy. Lectured at the Genoa Polar Summer School, 2012. Participant at the Arctic Table of the Italian Foreign Ministry.Member of the Society of Woman Geographers, USA, currently on its Board; Fellow of the Royal Geographical Society, London, and member of the James Caird Society. Many publications on polar history. Interviews given to radio and TV programmes.
Matteo Cattadori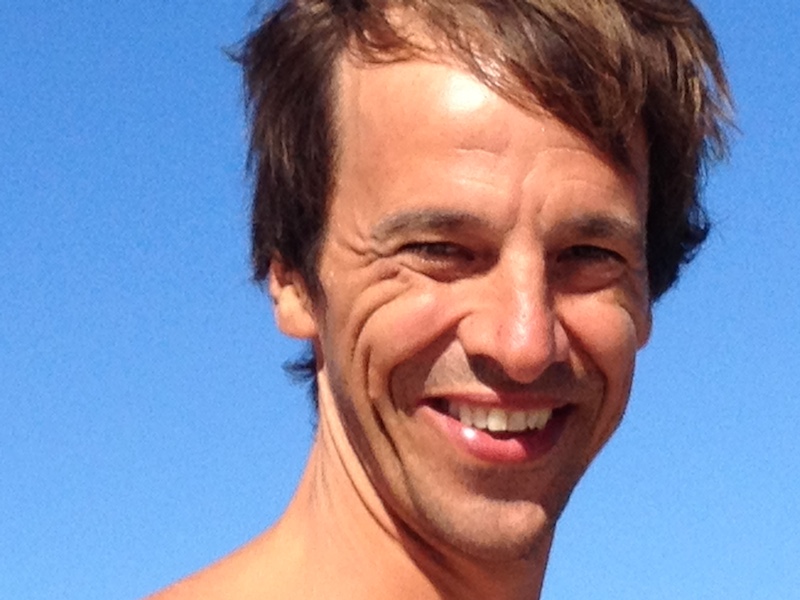 Matteo currently works mainly as science teacher at Liceo Filzi (Rovereto. Trento).
He has been bewitched by polar sciences in 2006 during the involvement in the Education and Outreach Program of the ANDRILL scientific research, a project in the framework of the International Polar Year (IPY). He has designed and coordinated several science and polar educational projects and collaborated with different institutions. His last project (RESEt www.resetsvalbard.it) brought a whole class of students in the Arctic with a fully self-funded program.
Alessia Cicconi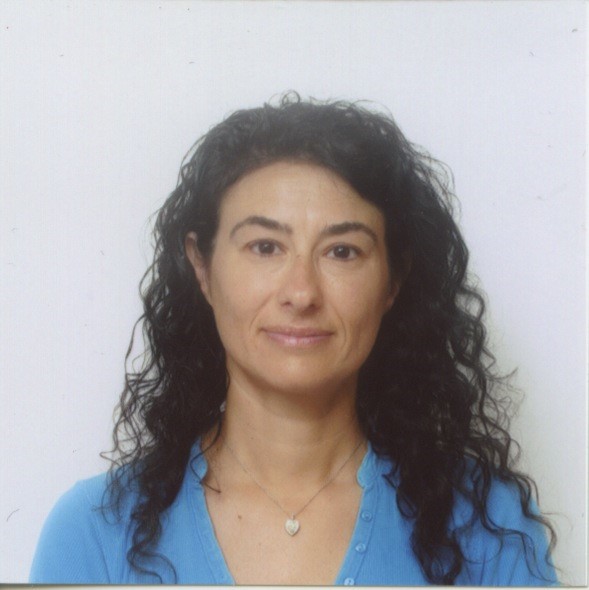 I'm a graduate of the University of Ancona (Italy) in marine biology. I have a Masters in nature conservation and management from the University of Camerino (Italy). Since 2000, I have been a high school science teacher (Liceo Scientifico Marinelli di Udine) but now I'm is a geology Ph.D. student at the University of Camerino with a focus in teaching Earth sciences. My research is based on the cryosphere, its links with science curriculum, and its dissemination to students. In 2015, I was selected, as a teacher, to participate in the XXX Italian Antarctica Expedition with the aim of disseminating Italian Antarctic research in Italian schools.
My interest for Polar Regions started after a training course for teachers (SPEs) about researches in Antartctica. In this occasion I first met the association of Polar Educator International because one of the organizer of the course was a PEI member. This course was the starting point for me to organize outreach activities about Antarctica involving Italian teachers, students and lay public. In 2014 I was selected, as teacher, for participating to the 30th Italian Antarctica Expedition with the aim of dissemination of Italian research in the frozen continent. My outreach project Fabulous Antarctica involved around 90 teachers and 1900 students all around Italy. In the same year I became member of PEI and I participated to the PEI workshop in Hannover in 2015.
I have been working at the Byrd Polar and Climate Research Center at The Ohio State University since August 2015 (thanks to an exchange program between universities). This experience enhanced my involvement in Polar Educator International because I had the opportunity to meet during conference and workshop many American PEI members. I carried out projects with some of them, like the first Master Class International (Italy/USA) and the organization of the open meeting of PEI during the NSTA Conference in Nashville. Still in Nashville I presented a poster about PEI during the International Conference.
Julia Dooley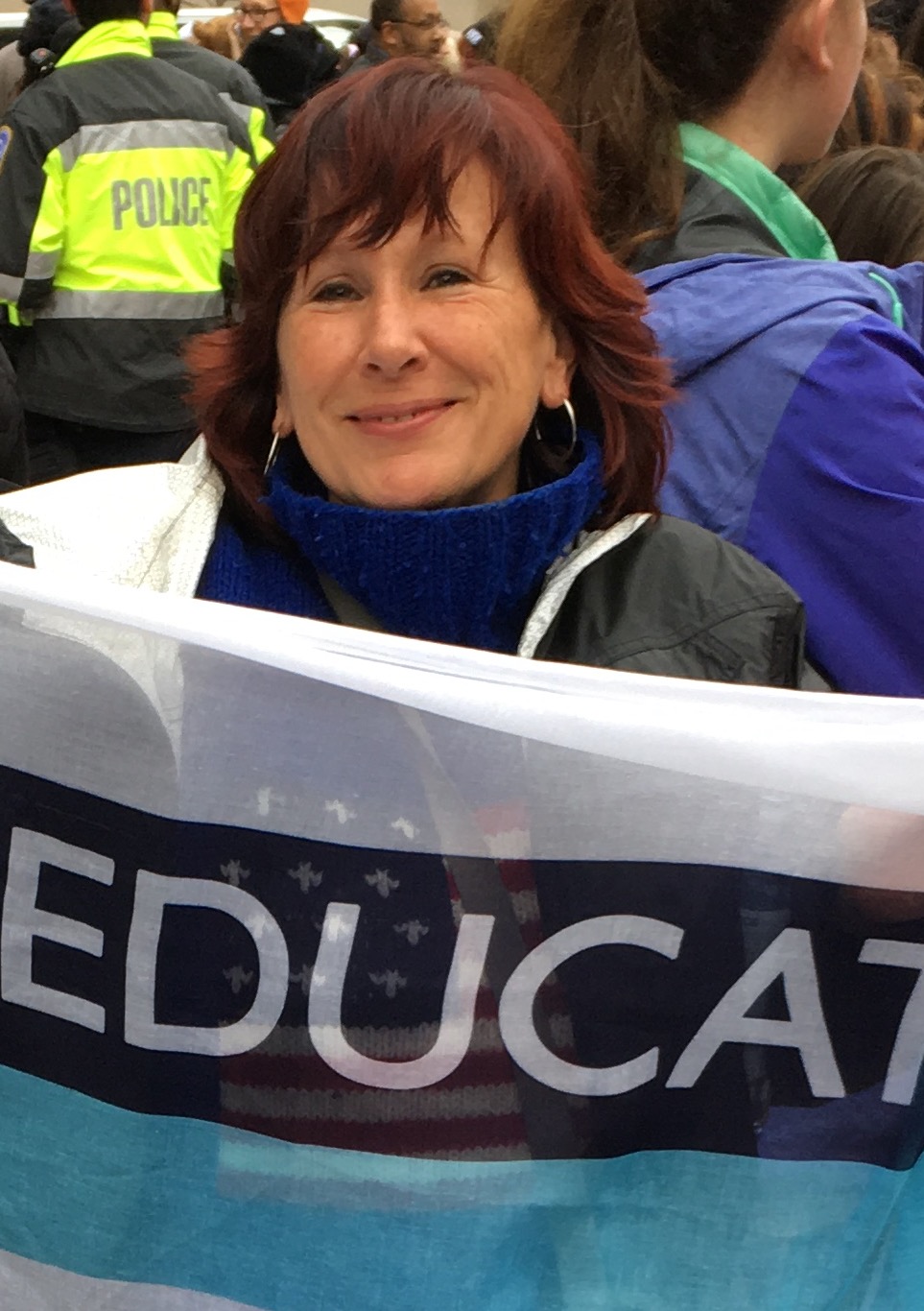 Julia Dooley is a veteran teacher of gifted/talented elementary students in Newark, Delaware. Julia has her BFA in Photography and Masters in Education. Previous to her formal teaching experience she was a teacher/naturalist with Delaware Nature Society. She was an ANDRILL Arise Educator, spending two months in Antarctica with two science teams, investigating climate history through ocean sediment coring and a seismic survey.  Julia is a seasoned presenter at AGU and IPY Oslo and Montreal conferences. She is excited to share her polar experience through school projects, outreach activities, and especially through art that addresses polar science concepts.
Silvia Dotta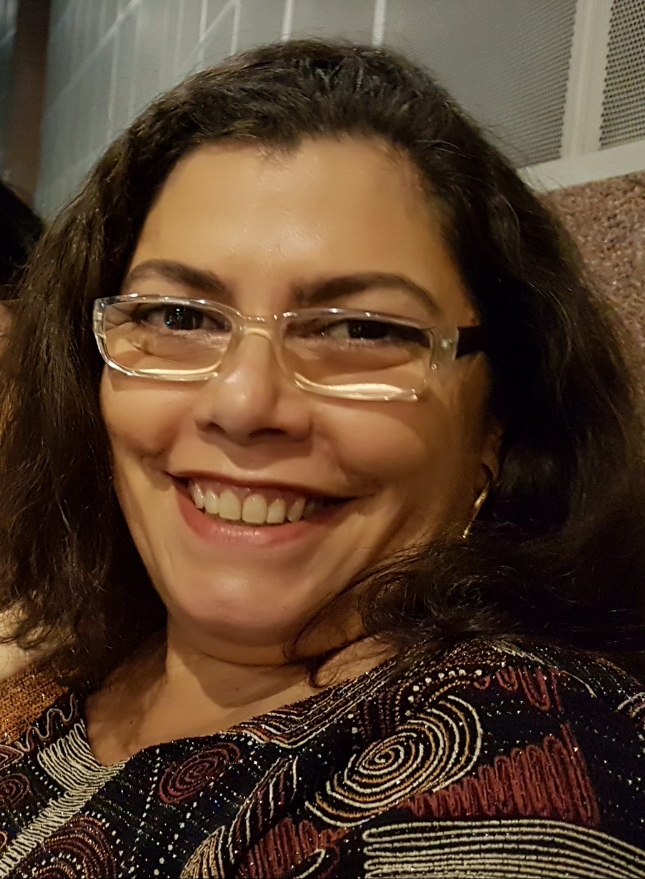 Sílvia Dotta is a professor at Federal Univerity of ABC, Santo André, SP, Brazil, 
Ph.D. in Education, she coordinates the research group INTERA (Inteligência em Tecnologia Ediucacional and  Recursos Acessíveis – Intelligence in Educational Technology and  Accessible Resources) where she develops research on polar science popularization, information and communication technology, and distance education.
Susy Ellison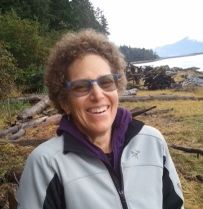 Susy Ellison has been teaching about our planet, in one form or another, for over 30 years as both classroom teacher and environmental educator. My teaching career has focused on infusing environmental literacy throughout my curriculum to create students of all ages who understand and take responsibility for their impacts on the planet and feel empowered to become agents of positive environmental change.  I retired from full-time classroom teaching at the end of the 2013/14 school year, and now try to use some of my new 'free time' to focus on what really matters—climate change/polar education and carbon literacy.
Megan Gunderson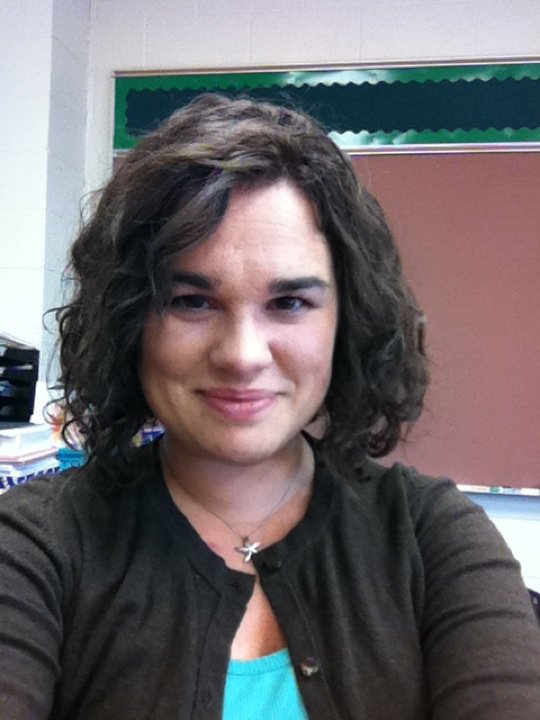 Megan Gunderson is a Microsoft Innovative Educator located in Dillingham, Alaska. Her teaching career has largely been focused in rural Alaska in K-12 schools with indigenous student populations. She graduated with a Masters of Science in Instructional Technology in May 2017. Research interests include distance education and technology in rural indigenous population, as well as culture-based education in polar regions. While with the North Slope Borough School District, she served as the Core Content Alignment Team Social Studies Co-Chair and worked with renowned educator and author Jay McTighe to create a culturally-based district-wide curriculum. Recently, she has presented numerous culturally-based technology sessions for educators at conferences such as the Alaska Society for Technology in Education held in Anchorage, Alaska. Megan is an active member of several education chats and Arctic networks on Twitter (@MGundersonAK), and serves on the editorial review board of Voices in the Middle (peer-reviewed research journal of NCTE).
George Hademenos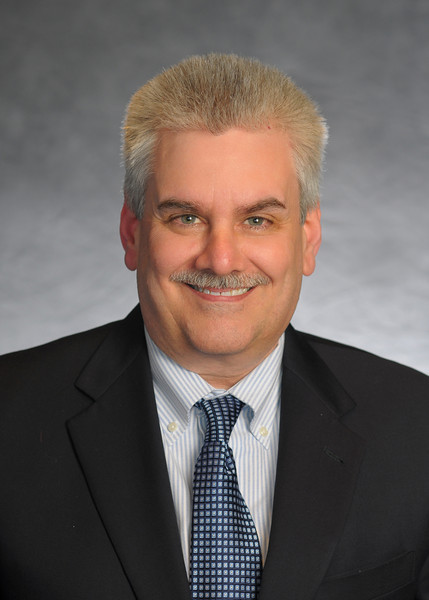 My name is George Hademenos and I am a physics teacher at Richardson High School in Richardson, TX a suburb north of Dallas. Currently in my 17th year of teaching, I am always looking for novel and creative approaches and applications of physics to bring to the classroom. In November, I will be traveling to Antarctica as a PolarTREC teacher working with Carol Costanza and the team at the University of Wisconsin – Madison on Automatic Weather Stations.
Danitza Hill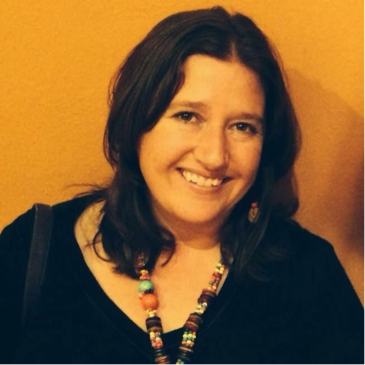 Danitza currently teaches third grade on the Navajo Reservation at Leupp Public School with the Flagstaff Unified School District. She has taught for six years at the intermediate elementary level in Bisbee and Tucson, Arizona and as well in Fairbanks, Alaska. She is currently working on her Masters of Education in Cross-Cultural Studies through the University of Alaska Fairbanks. She is originally from the border town of Douglas, Arizona and she is fluent in Spanish. She is a veteran and served in the Air Force as an intelligence officer for 14 years. Her hobbies include hiking, cooking and spending time with her dogs.
Louise Huffman

Louise Huffman is currently the Director of Education and Public Outreach for the US Ice Drilling Program Office at Dartmouth College in Hanover, NH. She is able to work remotely much of the time from home in Southwest Florida. She retired from 34 years of public school teaching in 2007 and took on the role of ANDRILL (ANtarctic geological DRILLing) Coordinator of Education and Public Outreach at the University of Nebraska-Lincoln from 2007-2013. Besides teaching children, Louise enjoys delivering professional development workshops on science inquiry, climate change, and polar science for teachers.
Shridhar Jawak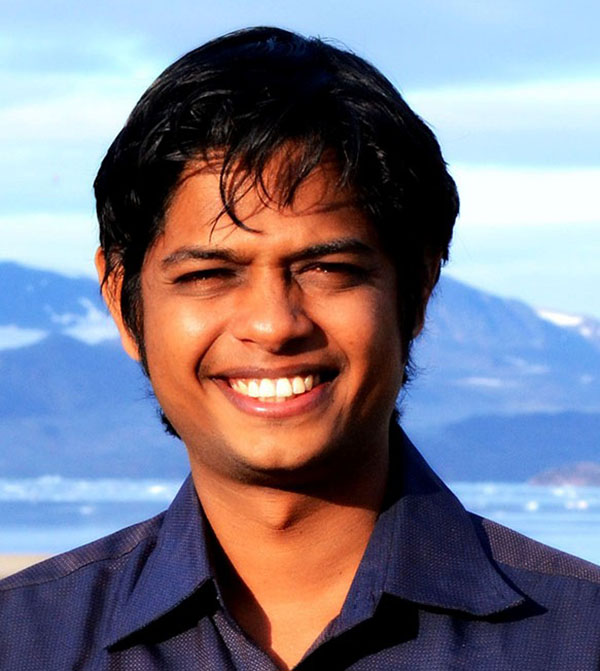 Shridhar D. Jawak is currently working as a "Project Scientist B" at the Polar Remote Sensing Division of Earth System Science Organization (ESSO) ─ National Centre for Antarctic and Ocean Research (NCAOR), India. He has also co-chaired/chaired 3 scientific sessions (focusing on geospatial science in polar regions) in major international conferences e.g. SCAR Open Science Conference (OSC) 2012, SCAR OSC-2014, and ISAES-2015. He has conducted 3 major field expeditions to Antarctica and 1 field campaign to Arctic during 2011-2016. He is active in polar education and outreach since 2009. 
Gabe Kraljevic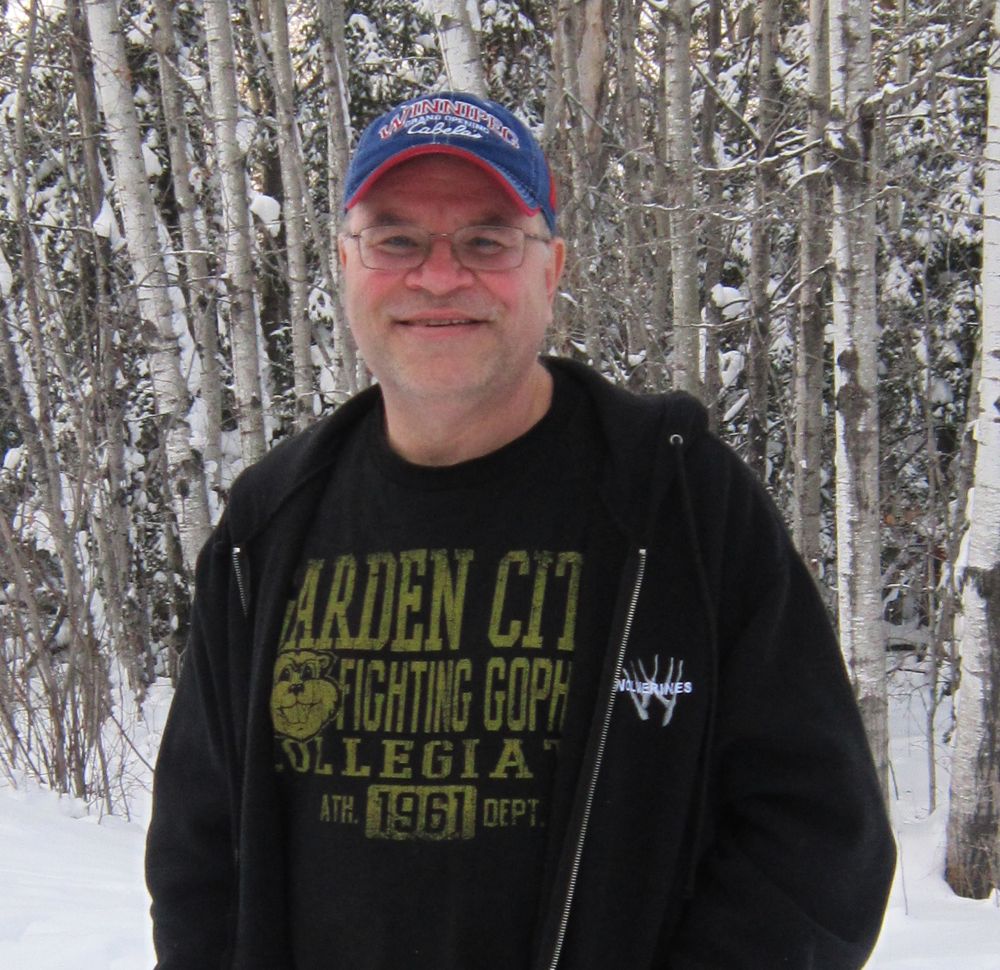 Since his early childhood in Winnipeg, Canada, Gabe has loved the natural world and has dedicated his life to studying science.  Recently retired after 27 years teaching high school and middle school biology, physics, chemistry, robotics and computers – Gabe always strived to infuse fun in his classrooms.  He has also helped draft the Manitoba biology curriculum, stood in as the science consultant for Manitoba Ministry of Education, been heavily involved in professional development of science teachers and has received the Prime Minister's Award for Achievement in Teaching.  Currently, Gabe is the District Director of the National Science Teachers Association (NSTA) for Canada.
His concern for the environment shaped his M.Ed thesis which analyzed the effectiveness of the provincial science curriculum in making school-aged children more environmentally-minded.  Living at the doorstep to the north, Gabe has also taken several opportunities to visit the impressive beauty of the Canadian arctic along the shores of Hudson Bay.
Rainer Lehmann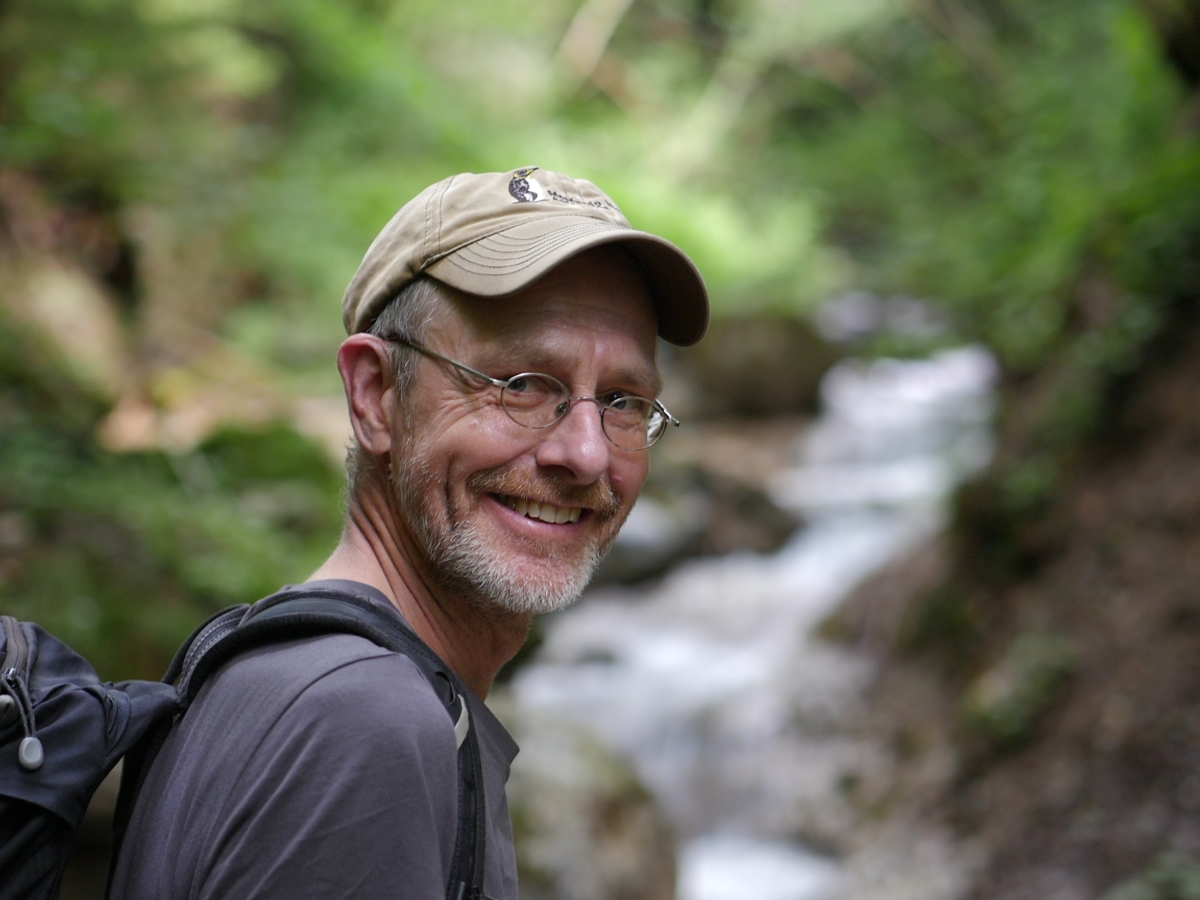 During his studies at the Universities of Heidelberg (Germany) and Basel (Switzerland) Rainer investigated glacial and periglacial geomorphology in the Canadian High Arctic and Spitsbergen for several months. For his PhD he studied soil erosion on Naxos Island, Greece.
The past 19 years, Rainer is teaching geoscience and biology at the Waldorf School Hannover Bothfeld in Germany for students aged 15 to 19 years. His students took part in a lot of projects dealing with polar science. Students were involved in the PEI Workshops in Hannover 2015 and Rovereto 2017. An important recent polar educational project was STEP (Students Exchange for Polar and Earth Science Education), a collaboration with Matteo Cattadori, Italy in 2017.
Since IPY 2007 Rainer is coordinator of Polar Educators Germany, German Society for Polar Research (Arbeitskreis Polarlehrer, Deutsche Gesellschaft für Polarforschung, DGP). In this role, he initiated and leads different activities in Germany such as organizing workshops for educators, preparing newsletters and cooperating with APECS. He participated in ANDRILL 2007, McMurdo, Antarctica. Outcomes of this project were several educational publications and presentations.
David Martinez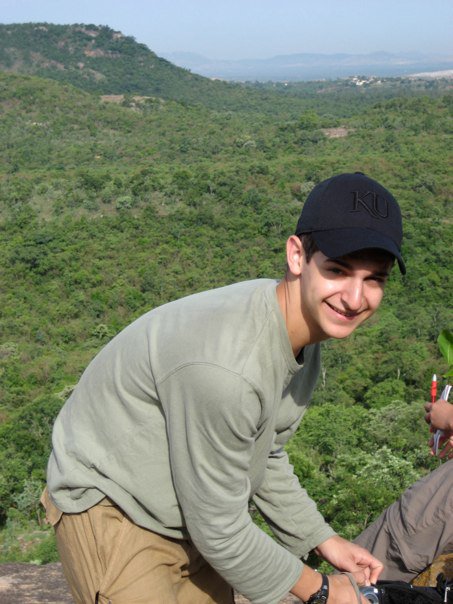 David currently works as the School and Outreach Coordinator for the Kansas City Zoo, in Kansas City, Missouri, USA, where he has worked for 7 years. He is passionate about science education and communication and enjoys sharing science with people of all ages and from all backgrounds. He also is a member of the KC Improv Company, performing regularly in Kansas City and elsewhere.
Jason Petula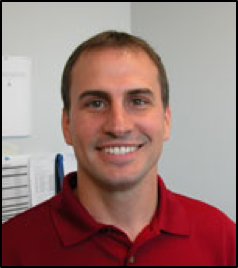 Jason Petula is an Assistant Professor of Education at Millersville University of Pennsylvania. He earned a Ph.D. in Curriculum & Instruction with an emphasis in Science Education and a graduate minor in Geosciences from the Pennsylvania State University. Jason has over a decade of experience working in K-12 public schools. He taught middle and secondary Physical Science, Earth & Space Science, Geology, and Astronomy; this included service as a district's planetarium director. Later, Jason served as the Director of Mathematics and Science for the Abington Heights School District.
He had the opportunity to collaborate on two research expeditions to Polar Regions. The first was as a member of Teachers Experiencing Antarctica and the Arctic (TEA) stationed at the Amundsen-Scott South Pole Station supporting the Antarctic Muon and Neutrino Detector Array (AMANDA). The second was as a member of PolarTREC camped along the Colville River on Alaska's North Slope supporting an Arctic Dinosaurs Ecosystems study.
Jason serves as a board member of the Pennsylvania Science Teachers Association (PSTA) and an Assistant Scoutmaster with the Boy Scouts of America (BSA). Jason resides in Hershey, PA with his wife Patricia and sons Wyatt and Alexander.
Giulia Realdon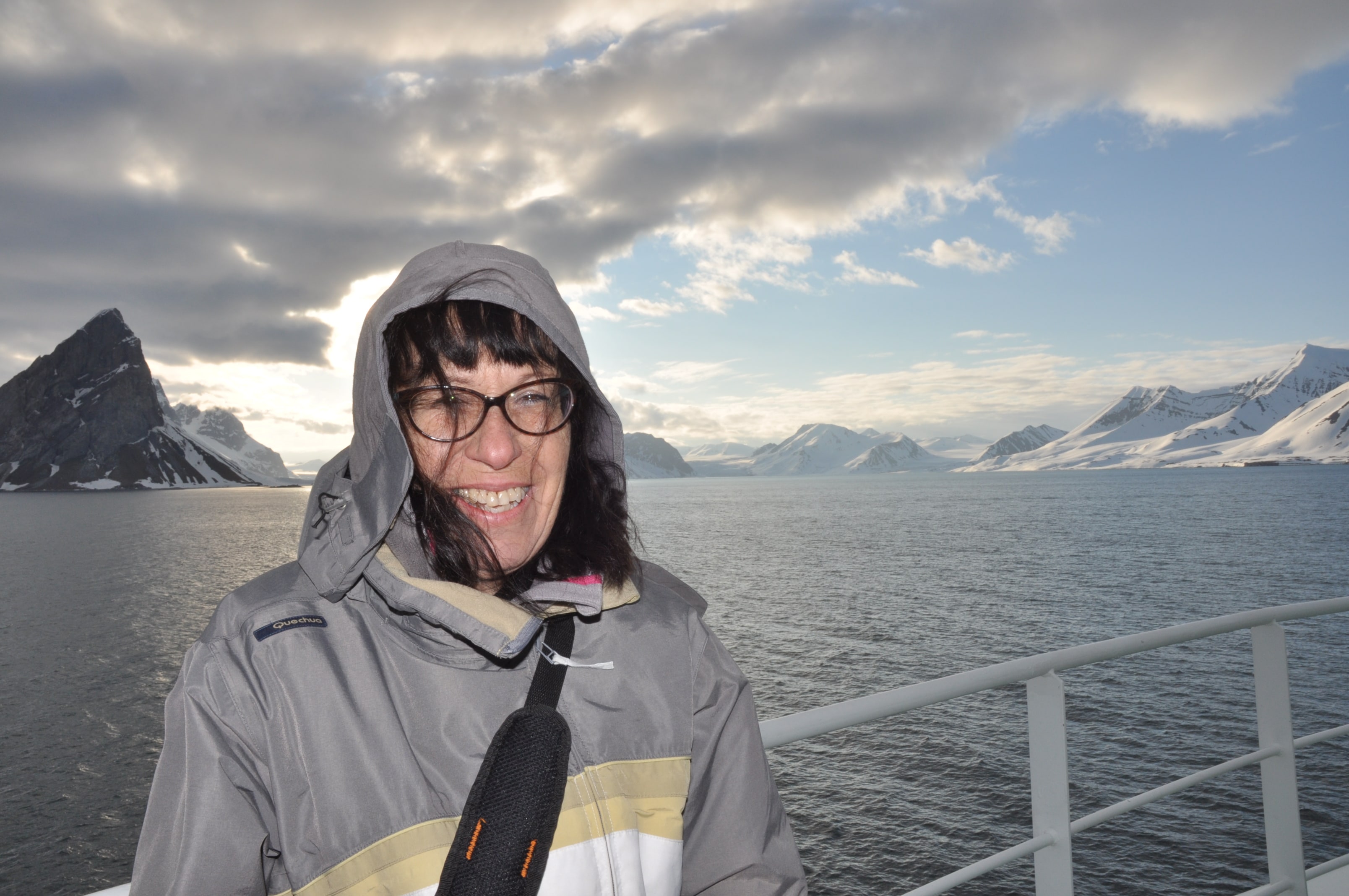 Giulia Realdon earned a degree in Biology and master in Science Communication, both at University of Padua (Italy).
She has been teaching Natural Sciences in high school for many years, now is a PhD student (Earth Sciences Education) at University of Camerino where she carried out a research on the learning of geological time.
In 2014 she took part in an oceanographic cruise in the Arctic as a "Teacher at Sea", developing an interest in Polar science and Ocean Literacy.
After her retirement, Giulia is full time engaged in formal and non-formal science education, teacher training, educational research, dissemination and outreach.
She organizes science communication events for schools as President of the Association Scienza under 18 Isontina (www.scienzaunder18isontina.it), writes about science education (Pearson Italy Science Magazine) and collaborates as reviewer with Science in School European journal.
She is a member of the Italian National Steering Committee of Science on Stage Europe.
Neelu Singh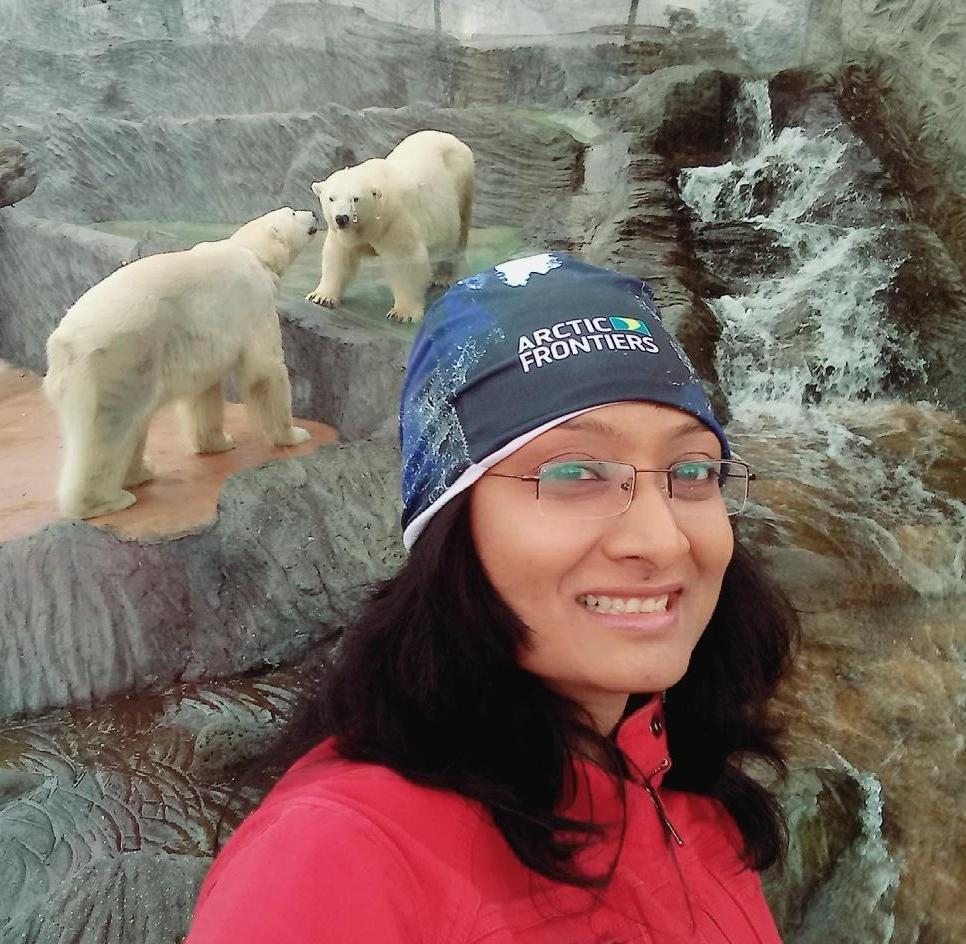 Ms. Neelu Singh has more than 7 years of working experience in the field of environmental chemistry. During her career as a Research Fellow, she has gained extensive working experience on the study of Persistent Organic Pollutants and Trace Metals in the Polar Region. This research work experience gives her a command over the topics and global issues related to the environmental subject. She has participated in Indian Antarctic Expedition (2009), Indian Arctic expedition (2012, 2013, 2014 & 2015) and Indian Southern Ocean Expedition (2010). In addition to this, she has undergone several international training programs/workshop at University of Svalbard and University of Tromsø. In addition to this, she has undergone several international training programs/workshop at University of Svalbard and University of Tromsø.
Apart from this, she acted as an early career Co-convener/chair of the session "Environmental Contamination in Antarctica" in SCAR OSC, 2016 (Malaysia), and as a volunteer in ASSW, 2017 (Prague).
Alfredo Soto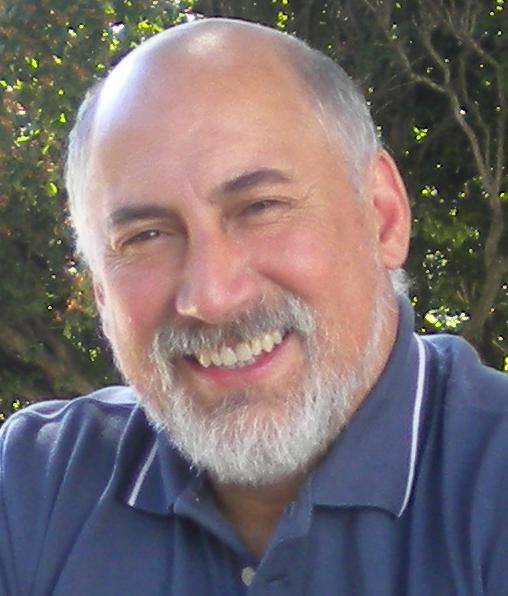 I am the Deputy Director and Coordinator of connectedness to the Performance Agreement GAIA – Antarctic and Antarctic Advisory Outreach and Education Management and sub-Antarctic Antarctic Programs of the University of Magallanes – Punta Arenas – Chile. My interest for participate and being part of Polar Educators international (PEI) its saved on give all my support and contributions by means of become an important part on this worldwide prestigious organization. As Chilean Teacher, placed on Punta Arenas (southernmost regional capital of Chile), representative of Universidad de Magallanes, and annex director of "GAIA Antártica" Program of the University before mentioned I would represent a vivid nexus among organizations at regional, national, and international levels, some of them congruent with your organization.
My first approach to Polar Educators international was at the very beginning with PRO Polar Portuguese program, by means of an exchange of polar professionals who expose a set of talks on different destination, about their polar experiences, expertise, and educational activities performed by them on their devoted time to polar research. After these exchanges, and knowing more people related to polar interests, I could have a general idea about how PEI could improve my task as teacher in here south. Later on at Hannover, Germany, on 2015, I confirmed my ideas about the potential of this organization on my side as a support to PEI and in the opposite as well, from PEI to me.
The interest I have placed on PEI is focus on the exchange of information, researchers, and experiences. From my side as representative of a South American institution (Chile) on this proposal to an organization as yours, would contribute to promote development of knowledge, boost information outspread, provide worldwide placement, and assign guidelines to activities carried out on the South American countries which also requires of polar information, polar education and polar culture.
One of the mayors intending's of the considered "Antarctic university" (Universidad de Magallanes) in which I currently work, is to boost our International Antarctic Digital repository as data base, files preservation and promotion of the information related with sub Antarctic, Antarctic and polar areas of the world. As well this University is sponsoring a Chilean government mandate related to the creation of a International Antarctic center (CAI) with the purpose of having a research Centre which allow to receive scientist, researchers, educators with interests on Antarctic studies.
Valeria Tacca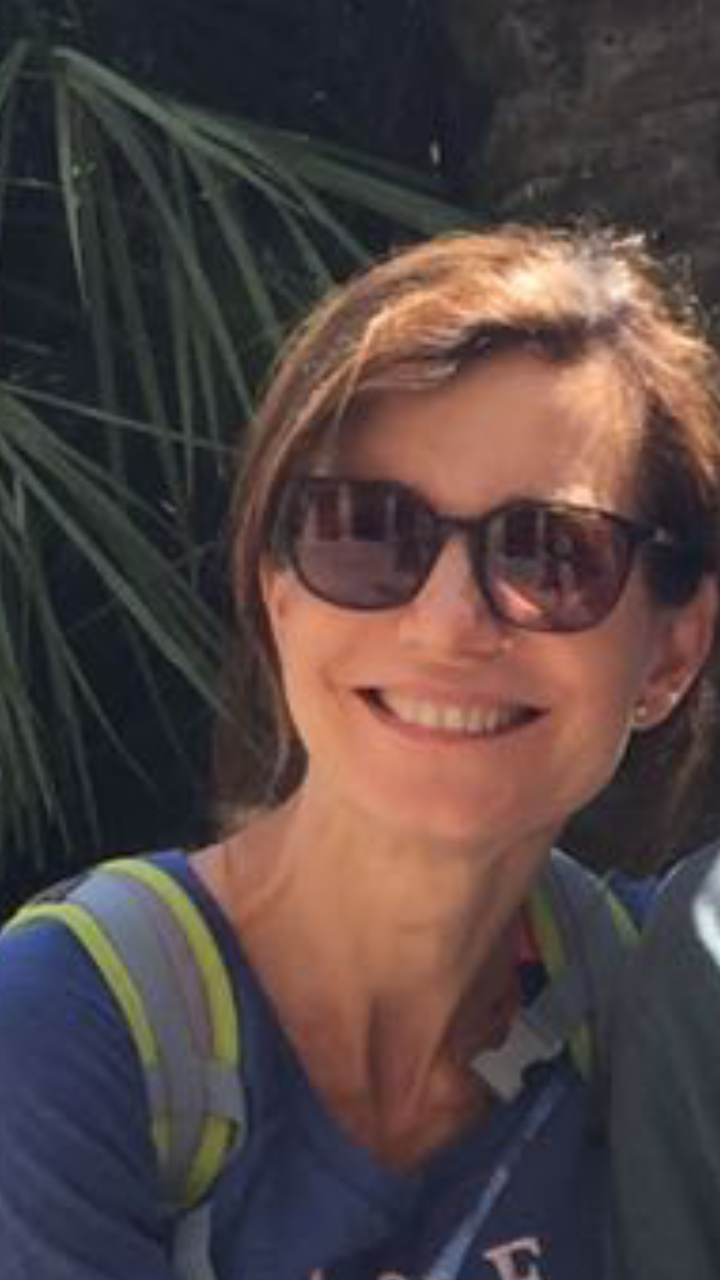 Valeria comes from Italy and is a math-science teacher in a Middle school.
She loves polar regions and is interested in Climate Change. She likes traveling and taking photographs and learning about our wonderful planet.
Betty Trummel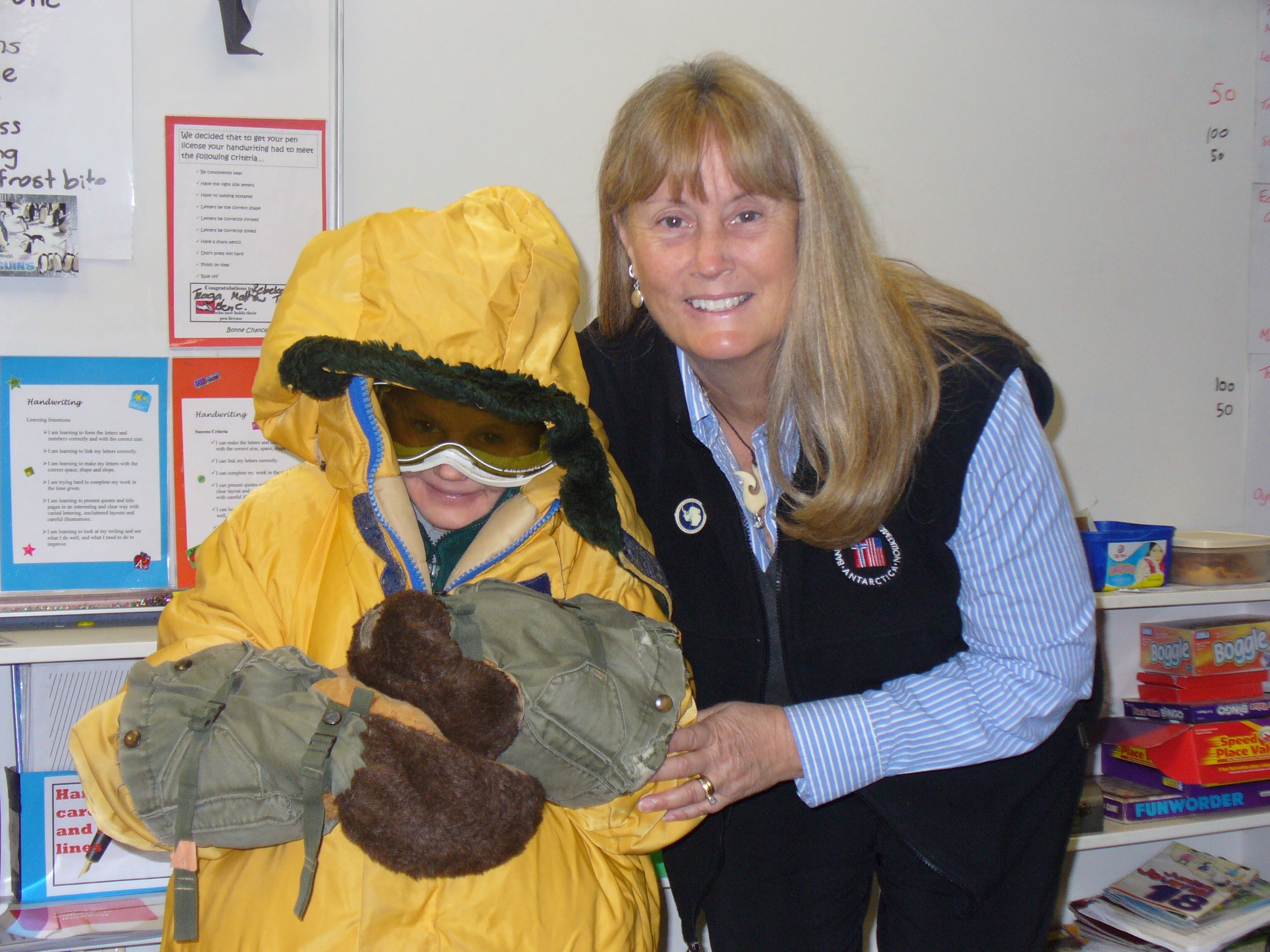 Betty Trummel (USA) Betty Trummel retired in 2015 from a 35-year career in elementary teaching, and 10 years as an adjunct professor at the university level. Three expeditions to Antarctica have focused on education outreach, working alongside scientists at the U.S. McMurdo Station. Betty headed back to Antarctica in December 2016, chosen as one of the first 76 women in science from around the world who were part of the inaugural voyage of Homeward Bound, a global collaboration and an inspiring leadership and strategic initiative teamed with a science education program on climate, biological and earth system research, set against the backdrop of Antarctica. Betty traveled to Svalbard Island in the Arctic in July 2016, to work with her Italian PEI colleague, Matteo Cattadori, and his high school students on an expedition called "Research and Education Svalbard Experience" (RESEt). In 2015 Betty started herbusiness, The Science Roadshow, with the mission of continuing to teach through presentations promoting lifelong learning in science and technology.
Betsy Wilkening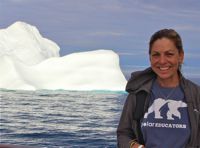 I am a water education coordinator for Arizona Project WET at the University of Arizona in Tucson. Our program promotes responsible water stewardship through excellent and effective water education to students, teachers and the public.
Previously I taught middle school science and engineering/robotics for 8 years. I have been actively involved in the International Polar Year. I teach students about the environmental changes that are occurring in the Polar Regions, and how they are affecting us in the Sonoran Desert Region of North America. In 2009, I worked with an international group of scientists, OASIS, performing atmospheric and pollutant research in Barrow, AK as a PolarTREC teacher. I have participated in and presented this experience at several conferences: AGU (2009, 2011), IPY Oslo (2010), NSTA (2011), IPY Montreal (2012). Recently, I visited Nunavut and Greenland as a Grosvenor Teacher Fellow. I'm still excited about seeing narwhals on that expedition!
I received a degree in Chemical Engineering from the University of Arizona, and worked in industry for 13 years. I love sharing my excitement for science so much that I earned a M.Ed. from Northern Arizona University.
John Wood

Formal education includes a B.S. in Biology and an M.A. in Education. My polar experience began in 1978, working with the United States Antarctic Program in Antarctica for nine austral summers. During that period duties included Laboratories Facilities Manager for all U.S. stations, and Research Dive Officer. Since 1989 teaching middle school science has been my career and passion. My experience has ranged from teacher, to mentor, to science department chair and coordinator, to professional development specialist. I have received honors including recognition from the parents and community, special education acknowledgments, a 2010 Top Ten Teacher of the Year from the California League of Middle Schools, and most recently for 2013, Teacher of the Year for Orange County and a California State Finalist. Beginning with the International Polar Year (IPY) 2007-2008 activities, my students and myself took part in PolarTREC expeditions to Antarctica (2008), the Arctic and Sub-Arctic Alaska (2011, 2012), and to Africa/Kilimanjaro (2012). My attendance at both the IPY 2010 Oslo, and the IPY 2012 Montreal Conferences resulted in two poster presentations, attending the PolarTEACHER and PolarEDUCATOR workshops, as well as being present for the initial concept meetings for what is now the PEI.
end faq
{loadposition accordionFAQ4}