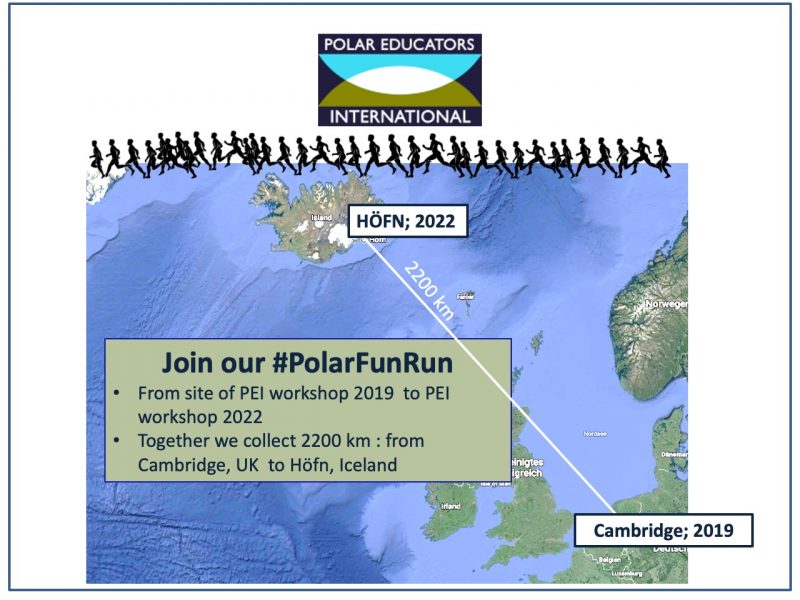 Unite to create PEI's path from Cambridge, U.K. (site of PEI 2019) to Höfn, Iceland (site of PEI 2022).
When: 17.05.21 – 17.06.21
How: 
Dedicate a time to run, walk, hike, ski, swim or paddle.
Report your location and mileage below.
Share: a photo on social media.
Tag @polareducators, use #polarfun
Include a fun fact as to how your location connects to the polar regions.
Why: 
Have fun!
Participate in an international event.
Get in touch with polar educators around the world.
Raise awareness for environmental education
Shorten the time until our next workshop.
Report your Exercise Here