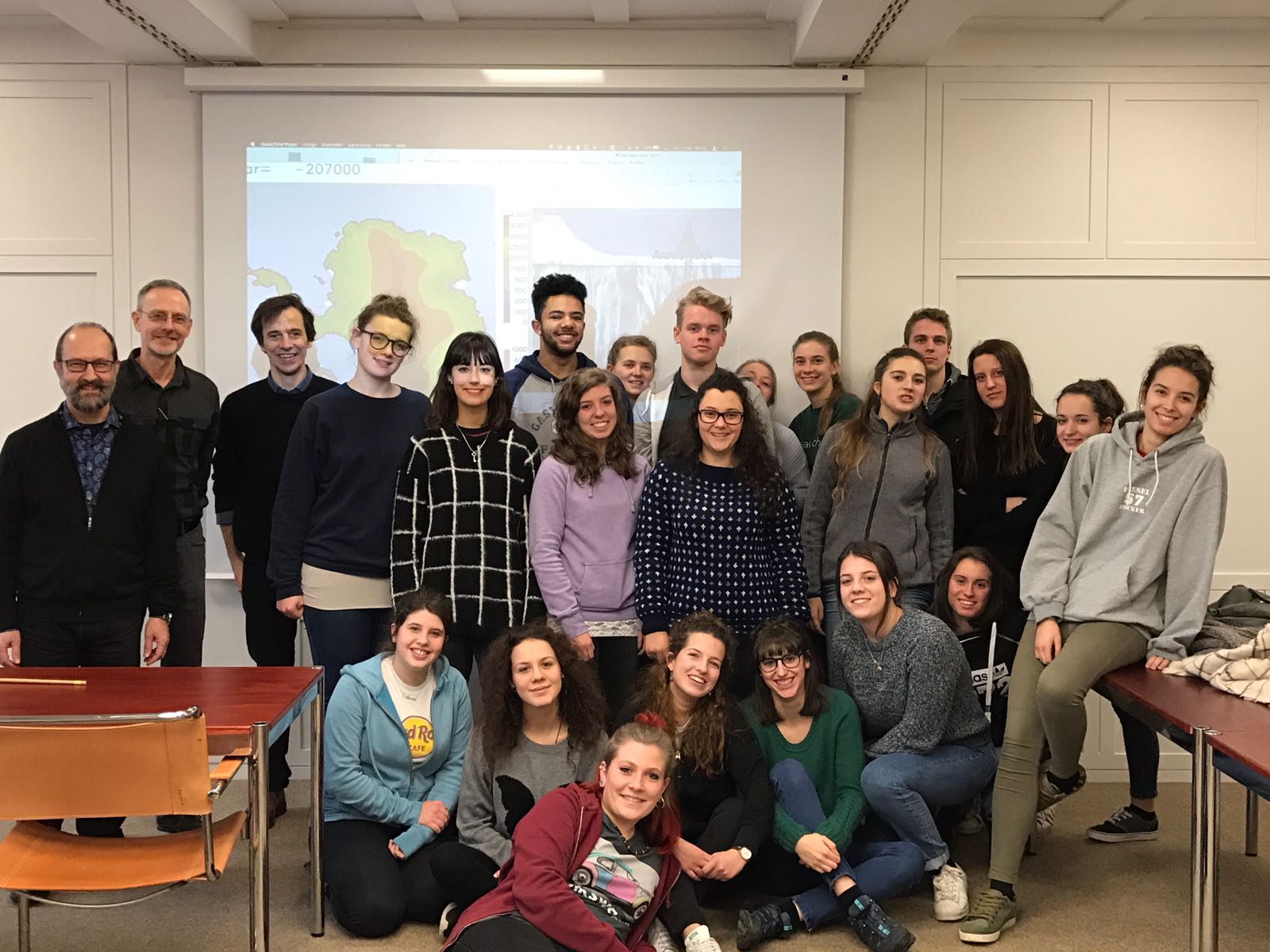 The 2017 year is very special for the whole PEI community of teachers, educators and scientists. From the 11 to the 14 of April there will be, as you probably are already aware, the 3rd edition of our biennial workshop. This event is targeted mainly for educators but in the previous editions we noticed that a small presence of students had a very positive consequences on the whole group of attendee. Based on such experience a group of 20 high school students and 2 polar teachers (from Germany and Italy), decided two years ago, to start a project aimed at preparing and presenting two polar educational labs during the PEI – 2017 workshop.
The project is titled STEP standing for "STudents Exchange for Polar and earth science education" and is founded by the local administration, the Provincia Autonoma di Trento and the European Social Fund. Thanks to this project, last February a group of 12 Italian students of the high school Liceo Fabio Filzi, Rovereto, Trento were hosted for one week by their German colleagues from the high school, Waldhorfschule, Hannover.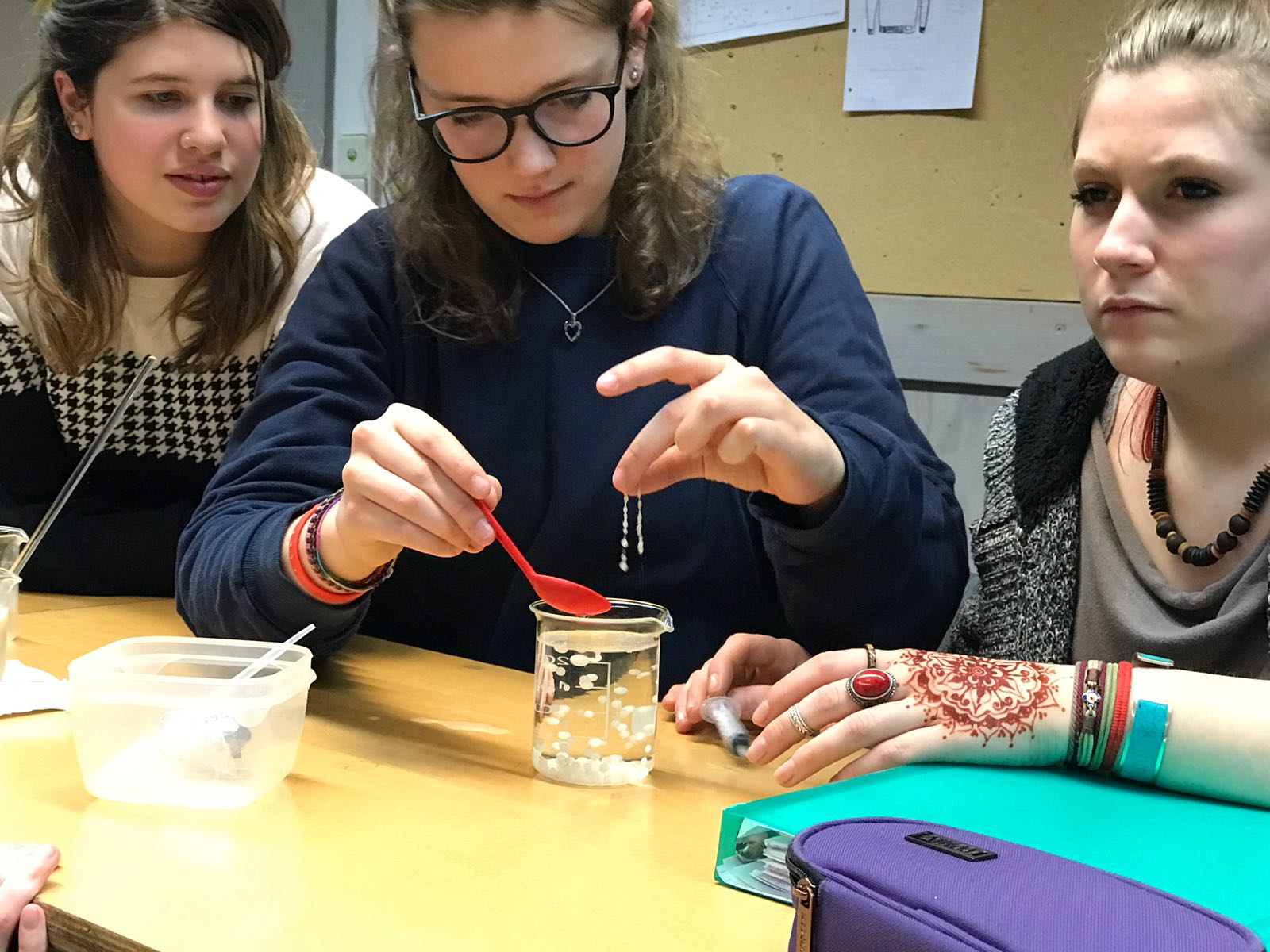 During this first stage of the project, students carried on several activities where they tried the execution and presentation of their hands-on demonstration that will be presented in English, during the workshop in front of the entire delegation of the PEI workshop in Italy. It has been an effective way to train the students to pose and answer possible questions on the scientific contents of their labs. During the week, the Italian students attended some regular lectures at Waldhorf school (in English and in German too) in science and German literature.
The program of this 6-day-stay for Italian student was rather dense since it included, in addition, the following other activities:
A visit to the Klimahaus museum in Bremerhaven, the first and unique museum entirely devoted to the topic of climate. Students were really amazed to see how difficult and challenging it can be to give to the general public a clear and scientific rigorous explanation of what climate actually is.
A very special visit to the Alfred Wegener Institute research facility in Bremerhaven where we met scientist Gerard Kuhn that explained methods and results of an international paleoclimatic scientific research that took place in Antartica years ago
Students attended a day-long experimental educational activity at the X-Lab in Gottingen. Here they performed a set of biotech analysis (PCR and electrophoresis) aimed at solving a mock-clinical-diagnostic issue.
a scientific and naturalistic field trip in the surroundings of Hannover to discover a particular environment (peat mine) and its links with the climate of the past of our planet.
According to students remarks, this experience was very intense and engaging, thanks to the several and additional social events that, as you can imagine, have been spontaneously organized by students. Among these is not possible to forget a (polar) super freezing afternoon passed at the Hannover stadium looking at an unforgettable football match between Hannover and Kaiserslautern (1-0 the final score).
With this whole set of results in mind there is no reason to suspect that the next stage of the STEP project that will be held in Italy in April, will be nothing less then awesome!