Every year the 'Bund Naturschutz' in Wartaweil, Germany is organizing a one week event for schools just before the summer holidays start. It is called 'Kinder Klima Camp – KKC' (children climate camp) and a variety of workshops, presentations and games are offered to the participating classes. All activities are under the umbrella of sustainable education with a key focus on climate change. During the week children and teachers are overnighting at the area, are spending the entire week together and are having a final event with a panel discussion at the end.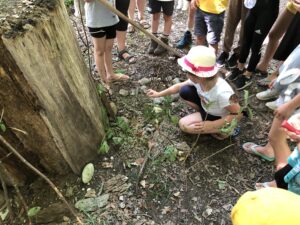 However, last year (2020) due to the pandemic situation the camp could not take place, and also in 2021 it almost had to be cancelled. But with a new version – the KKC- light – it could be arranged, that over two weeks different singles one-day events with different topics were offered to schools.
The topics were: Sustainable Nutrition, Sustainable Clothing, New Energies, Garbage, Biodiversity as well as Climate Change.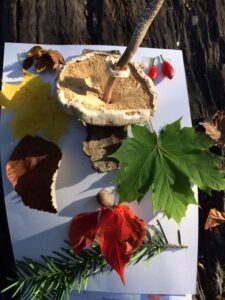 Inga Beck from the Environmental Research Station Schneefernerhaus, Vice President of PEI and Environmental educator – was responsible for the concept, organization and implementation of the topic 'Climate Change'. The main focus was on the explanation of weather and climate and the complexity of the climatic system. Moreover participants learnt how important the forest for our climate is and how everything is connected on the planet. The days were a mix of theoretical input, games and hands-on activities. One of the most liked activities was the building of an imaginary animal that could survive in the future climate and maybe even help to protect the climate, due to magic forces.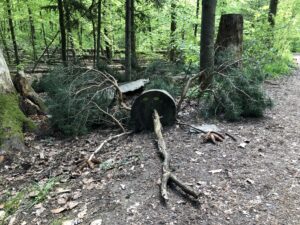 The two weeks were a great success: 24 classes attended the KKC-light – which sums up to more than 600 children plus their teachers. There were even more interested, but due to limited educators, time and space unfortunately they had to be refused.
Although – initially it seems to be very sad, that the original version of the KKC could not take place, with this new version much more participants could be reached. Within the future the one- day programs will probably also offered during the year, which is a great benefit for the educational service of the 'Bund Naturschutz'.