The first class in the Master Class Series was a great success! Learn more about the course here.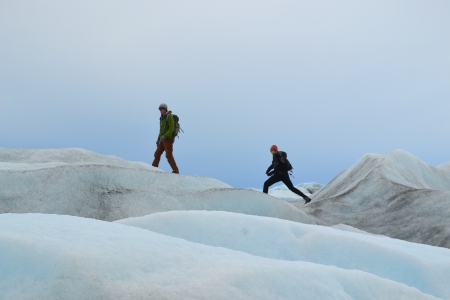 The Spring 2014 course entitled, Slip Sliding Away: Ice Sheets and Sea Level Rise, was led by Dr. Richard Alley and educator Ms. Nell Herrmann. A real-time webinar was followed by a 2-week online discussion forum May 12-23, 2014.
The new Master Class series is targeting a dual audience: educators seeking cutting-edge professional development on the latest polar science discoveries and researchers interested in learning proven tactics for communicating scientific concepts in a clear and meaningful way. Master Classes will be offered quarterly (Summer 2014, Fall 2014, and Spring 2015).
Membership in PEI is required for participation in Master Class activities. We hope to continue success in future classes in the series.