In the spring of 2019, students and teachers at Setberg School in Hafnarfjordur worked on an Polar Project with two other schools in Serbia and Spain.  We used eTwinning area to do the job. The aim of the project was to increase student interest and knowledg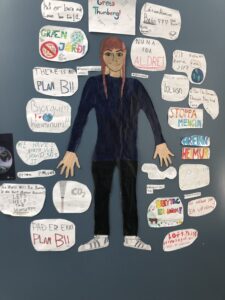 e on these areas of the world. Scientists (geologist / glaciologist and geophysicist) visited the schools and told the students what they were working at and told them, among other things,     about the glaciers, Pangea, the Polar expeditions and trips and their work in these places.  Students also did a little research to find out what happens when glaciers and sea ice melt. Students collected online resources and made posters. To break up the process, a Kahoot competition was set up with questions about the Poles. Students were introduced to the protest and struggle of Greta Thunberg who was very prominent at the time and saw that children and adolescents can have a voice in issues that concern them, their environment and their future. The project took about 8 weeks and at the end a survey was then given to students on how they felt they had succeeded and how they liked to work in this way. Students were very pleased with the results of the project and found it interesting to receive presentations and education from scientists. At the same time, they found it exciting to collaborate with students in other countries. At the school's 30th anniversary, students were given the opportunity to show and present the results of their work in the project, using the technology, among other things using so-called QR code. If visitors and pedestrians opened this code with their smart devices, students' projects were revealed.
There is also a video available here: VIDEO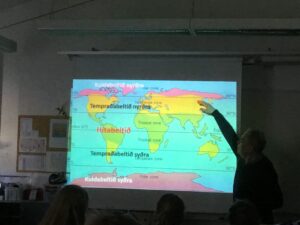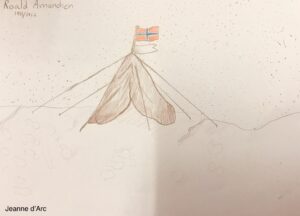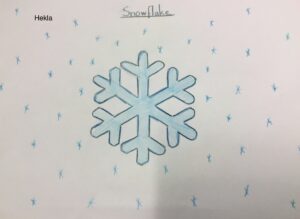 Kolbrún Svala Hjaltadóttir is a retired teacher and PEI Member from Reykjavik, Iceland. She works as an ambassador for NSS  and eTwinning which offers a platform for staff working in schools in European countries. She assists teachers to communicate, collaborate, develop projects, share and be part of the exciting learning community in Europe.